Would you like to see it become harder for the Texas Bar to discriminate against
(still compulsory) members through its grievance (aka "ethics enforcement actions") process?
Newsflash:
On June 18th, 2023, Governor Abbott signed HB 5010 into law.. The law purportedly forces the Texas Bar to limit grievance prosecutions to those in which the complaining party actually has involvement with the dispute. The bill's discussed & debated in the Senate State Affairs committee hearing coverage at minute 32, here: https://tlcsenate.granicus.com/MediaPlayer.php?clip_id=17925 .
To quote the Texas Bar before the bill became law:

"The board ratified the Ad-hoc Emergency Legislative Response Committee's decision to oppose House Bill 5010/Senate Bill 2462 and HB 5101/SB 2461 before the Texas Legislature. [Emphasis added.] 
Source. Notice how, once again, the membership of the Texas Bar did not get a chance to vote on the matter?
Meanwhile, Senator Bryan Hughes' anti-religious discrimination by the State Bar of Texas bill (SB 559) passed the Senate decisively and reached the House floor vote stage, only to turn up (very narrowly) on the wrong side of a deadline. It's the companion bill to Rep. Briscoe Cain's HB 2846, which was similarly up for a House floor vote as recently as Thursday May 11th, 2023 before not getting called for a second reading in time to meet the midnight deadline (reportedly lagging behind around merely a dozen other bills).
More reforms are potentially on the way during upcoming special and regular sessions so please stay tuned...
To find your elected state senator and representative (etc.):
http://www.fyi.legis.state.tx.us
Rep. Mike Schofield's other bill involving some more secular protections against unfairly biased grievance enforcement actions ( HB 5101), reached the House Calendars Committee before running out of time. The bill would have provided some protections to some of the victims of unfair ethics enforcement actions imposed by the Texas Bar against lawyers trying to practice law in accordance with what they believe the law really says, instead of what the Texas Bar claims that it does.
By the way, Senator Bob Hall proposed SB 2461 and SB 2462. They are companion bills to Rep. Schofield's abovementioned more secular protections (HB 5010 & HB 5101) from transgressions by the Texas Bar. Both senate bills were assigned to the Senate's State Affairs committee...
Previously, all three of the abovementioned House bills successfully went before the Texas House Judiciary & Civil Jurisprudence Committee for a (spoken) public comments hearing on April 5th, 2023. 
One can view (and listen to) the April 5th, 2023 hearings at this link:
https://house.texas.gov/video-audio/committee-broadcasts/88/
where it says:
Otherwise it is also available here: https://tlchouse.granicus.com/MediaPlayer.php?view_id=78&clip_id=24390
HB 5010 is discussed and debated for a few minutes beginning at 2:55:33.
HB 5101 is discussed and debated for a few minutes beginning at 3:35:30.
HB 2846 is discussed and debated for several minutes beginning at 3:50:10
(Regarding HB 5101 testimony, former Texas Bar president Larry McDougal's comment at 3:40:00 about the Bar's executive director's comments being "very misleading" apparently refers to what Mr. Apffel said at 3:03:00. There Mr. Apffel basically testifies that the Texas Bar's board approved modifications to the attorney grievance system last year (2022). In reality they apparently did not even get to vote on grievance reform, as is documented by video linked from the 1st paragraph here: http://www.TexasBarSunset.com/reforms .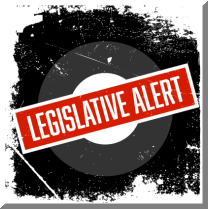 Media coverage: Southeast Texas Record, March 2023: here.


* * * * *
Thank you for reading this. Please feel free to share it with others, if you like.
Would you like to help make a difference by exercising your democratic rights for these abovementioned causes?
To find your elected state senator and representative (etc.):
http://www.fyi.legis.state.tx.us
Meanwhile: Lt. Governor
Additionally:
Here's a (photographic) directory of Texas state senators.

Here's a directory of Texas Senate State Affairs Committee members .
Here's a directory of Texas' House Judiciary & Civil Jurisprudence Committee
Here's a list of some other reform proposals regarding the Texas Bar.
Here are some state political party platforms regarding the Texas Bar.
* * *

Any questions? Would you like to contact us directly?
Meanwhile, please feel free to private message us via TexasBarSunset.com's Facebook page, too:

Thank you for having read this and for having considered helping these (good) causes with your democratic participation!
To return to our cover page: