Would you like to see more Texas Bar presidential candidates get to compete for your vote each year?
Rep. Yvonne Davis' democratization of the Texas Bar bill, HB 2393, went before the Texas House Judiciary & Civil Jurisprudence Committee for a hearing on April 14th, 2021.  Although it passed yet wilted in a subsequently reached committee (the Local & Consent Calendars Committee), it could emerge again and therefore seems worth reviewing here. The bill would amend the State Bar Act to reduce the number of Bar members required to support a petition to run for president-elect of the State Bar from five percent (5%) of total Bar membership (i.e. well over 5 thousand signatures nowadays)  to 1% (presently around 1,000). HB 2393 would also enduringly allow for electronic signatures on petitions.   For more details:

https://capitol.texas.gov/BillLookup/History.aspx?LegSess=87R&Bill=HB2393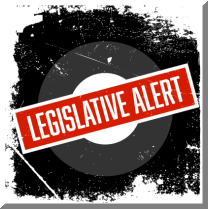 Media coverage: Southeast Texas Record, April 2021: here. May 2021: here.
Video coverage: discussion of HB 2393 in the House Judiciary Committee on April 14th, 2021 reportedly starts at hour 4:01 and ends at hour 4:23 of the following audio file (lasting approximately 22 minutes):
https://tlchouse.granicus.com/MediaPlayer.php?view_id=46&clip_id=20321
Here's the relevant index:
https://house.texas.gov/video-audio/committee-broadcasts/87

Anyhow, wouldn't you like to see more diversity of thought emerge among the Texas Bar's presidential candidates?   Almost always the Texas Bar's board picks both candidates each year, without consulting the membership.  Unsurprisingly, voter abstention rates during the month-long, internet-enabled annual Texas Bar elections hover around 76% too.  During those rare times when petition candidates were involved after the percentage of signatures was increased from 1% to 5% of Texas Bar membership reportedly back around 1986 (Steve Fischer, Joe Longley & Lisa Blue), participation increased by double-digit amounts. As recently as 2021, the Texas Bar leadership knowingly refrained from lowering the quantity back to 1% or anything near it.
During 2021, there was no petition candidate. Apparently neither Sara Dysart nor Laura Gibson even so much as publicly commented on particularly important issues that matter to all Bar members. The list of ignored, important issues includes how reportedly 48 U.S. states AND the ABA all embrace the "clear & convincing" evidence standard for prosecuting attorneys for alleged ethical transgressions while, in contrast, (reportedly just) Texas & Maryland still cling to the mere "preponderance of the evidence" standard.  Why? (For further details on that, please see item #4 of TexasBarSunset's reform proposals page).   Understandably Laura & Sara were potentially nervous after seeing how the Texas Bar's directorship treated the 2020-2021 president Larry McDougal soon after he proposed aligning Texas with the other states (minus Maryland) by adopting the clear & convincing evidence attorney prosecutorial standard.   As you know, when the (still compulsory) lawyer members do not live in that much fear of the Texas Bar, they are less likely to refrain from criticizing the Texas Bar's lavish finances.  Also, the Texas Bar probably would not get to rake in the dough peddling Continuing Legal Education (CLE) to the tune of over $13 million annually, as one can confirm at our Bar budgets page.   

Here is the House Judiciary & Civil Jurisprudence Committee that held the hearing on April 14th, 2021:

https://house.texas.gov/committees/committee/?committee=C330
Here is the Local & Consent Calendars Committee which subsequently processed HB 2393.

Meanwhile SB 891 is the Senate's version of this bill, which one can track here:

https://capitol.texas.gov/BillLookup/History.aspx?LegSess=87R&Bill=SB891
* * * * *
Thank you for reading this. Please feel free to share it with others, if you like.
Would you like to help make a difference by exercising your democratic rights for these abovementioned causes?
To find your elected state senator and representative (etc.):
http://www.fyi.legis.state.tx.us
Meanwhile: Lt. Governor
Additionally:
Here's a (photographic) directory of Texas state senators.

Here's a directory of Texas Senate State Affairs Committee members .
Here's a directory of Texas' House Judiciary & Civil Jurisprudence Committee
And here's the abovementioned TCPA deform, uh "reform" bill: HB 2730
* * *

Any questions? Would you like to contact us directly?
Meanwhile, please feel free to private message us via TexasBarSunset.com's Facebook page, too:

Thank you for having read this and for having considered helping these (good) causes with your democratic participation!
To return to our cover page: